Two rare and important wine jars (orci maiolicati) of baluster shape decorated with scrolls and stylized vines.
The conservation of wine and oil liquids was part of their use, but the decorative function of the jars allowed them to be placed in hall and salons.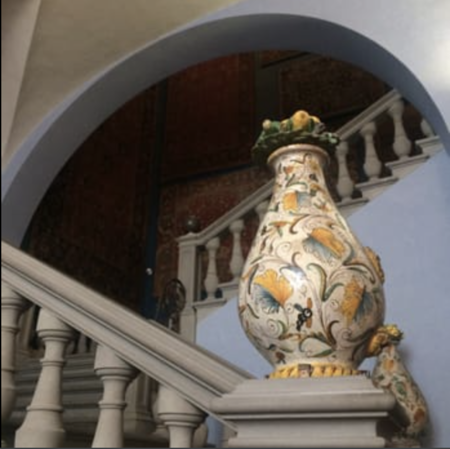 A very similar example of jar from Montelupo is exposed at the Museo Internazionale delle Ceramiche de Faenza and at the Bardini's Museum.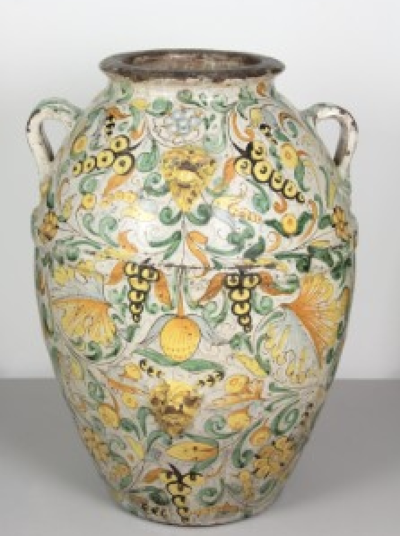 Related Literature:
-G. Conti, L'arte della maiolica in Italia, Bramante, Milano 1973
-F. Berti, La maiolica di Montelupo. Secoli XIV- XVIII, Milano 1968
-F . Berti, Storia della ceramica di Montelupo, Montelupo 1999